Books by Philip S. Harrington
Click on a book cover to learn more
---
A holiday gift wrapped in a clear, deep-blue sky was delivered to much of North America on Christmas morning 2000, as the continent witnessed a partial eclipse of the Sun. Below are some results of my efforts to capture the eclipse electronically.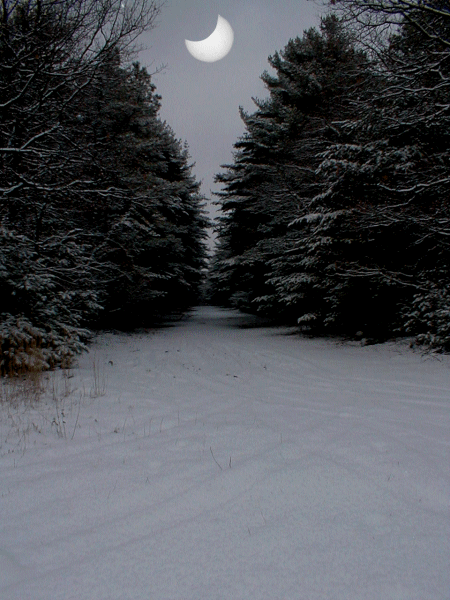 Photo of Sun taken through 4-inch f/9.8 refractor with an Olympus D360-L digital camera. Foreground also taken with the Olympus digital camera. Images combined using Adobe Photoshop.

Sequence shot showing progression of Moon's passage across the face of the Sun. The middle shot was taken at maximum eclipse as seen from Long Island, NY.